Strategic Partners
Cybersecurity Consulting Services

Need cybersecurity consulting services to help you implement your plan? Need assistance customizing the documentation you purchased from ComplianceForge to fit your unique needs? Verutus has a team of professionals that can both provide customization of our products and provide cybersecurity consulting services.
The Raven Group offers the following services:
Customizing ComplianceForge documentation for your specific needs or bespoke cybersecurity documentation (e.g., policies, standards, guidelines and procedures)
Cybersecurity & privacy strategy consulting
NIST 800-171 control gap assessments.
Cybersecurity business plans - strategic, operational and tactical planning
Cybersecurity risk assessments
Statutory, regulatory & contractual compliance consulting & audit support (e.g. PCI DSS, NIST 800-171, FedRAMP, EU GDPR, HIPAA, NY DFS 23 NYCRR 500, GLBA, Oregon Identity Theft Protection Act, MA 201 CMR 17.00 and more)
Contact Verutus - Please contact Verutus at support@verutus.com and set up an initial, no-cost consultation to better understand your needs.
Corporate Counterintelligence (CCI) Services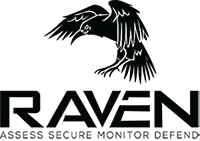 The Raven Group is a Corporate Counterintelligence (CCI) consulting firm. They help their clients identify and mitigate CCI and security risks to their trade secrets, data, employees, and reputation. The Raven Group is operated by former CIA Officers and Federal Law Enforcement Agents. They help their clients address the realities of today's human threat to their business equities including corporate espionage, insider threats and acts of terrorism. These consultants spent decades of combined work to defend our country against threats of every kind. Let them bring that expertise to assist your company today.
The Raven Group offers the following services:
Corporate Counterintelligence Assessments
Tailored Corporate Counterintelligence Program Development and Management
Corporate Counterintelligence Training
Global Political Risk Analysis
International Due Diligence
Travel Briefings
Contact The Raven Group - Sales@theravengrp.com